---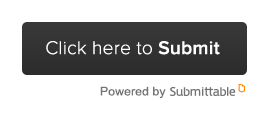 ---
Eastern Iowa Review is an extension of the now defunct small press, Port Yonder, LLC (2009 - 2016).
Our goal is to provide interesting reading for a wide audience ("family-friendly").
We love the lyric forms, especially, and desire to produce a stronger annual print journal with each issue, as well as have at least one online themed issue each year.
While no longer a member of CLMP, we strive to achieve a similar level of ethical standards: "...to connect writers and readers by publishing exceptional writing. We believe that intent to act ethically, clarity of guidelines, and transparency of process form the foundation of an ethical contest. To that end, we agree to 1) conduct our contests as ethically as possible and to address any unethical behavior on the part of our readers, judges, or editors; 2) to provide clear and specific contest guidelines—defining conflict of interest for all parties involved; and 3) to make the mechanics of our selection process available to the public. This Code recognizes that different contest models produce different results, but that each model can be run ethically."
Further, as is often the case with CLMP journals and presses, Eastern Iowa Review uses a blind judging system to arrive at writing acceptances and contest winners. This is how we do it:
1. We accept submissions via Submittable and use its tools to ensure that all identifying information is hidden from our readers throughout the selections process.
2. We ask entrants not to include their names or contact information within the document they upload to Submittable or its title; those who neglect this requirement will be disqualified.
3. Close friends, relatives, students, and former students of the readers/judges, are excluded from the submissions/contest. If any of the selected authors fall under these categories they will be disqualified, and a replacement will be chosen from among the finalists. Anyone wondering if they might be a "close friend" probably is. It seems silly to define friendship, but for our purposes, we'll call a "close friend" anyone with whom we have direct and regular correspondence (either written or verbal). And please remember that if a written work is recognizable to the judge, it will be disqualified.
---