​Mary Hunter Austin
was a prolific novelist, poet, critic, and playwright,
as well as an early
feminist
and defender of Native American and Spanish-American rights.
She is best known for her tribute to the deserts of California,
The Land of Little Rain
(1903).
​
Austin was part of the cultural circle that included Jack London,
Sinclair Lewis
,
Nora May French
,
Alice MacGowan,
Harry Leon Wilson,
George Sterling, and Xavier Martinez.
(
Wikipedia
)
We are naming this award in honor of her and her multitude accomplishments.
SUBMISSIONS ARE CURRENTLY CLOSED
​
---
---
Q & A for Port Yonder Press's 2018 Mary Hunter Austin Book Award
Q: When are submissions open for this award?
A: October 1, 2017 through March 31, 2018.
Q: What are your preferred genres for nonfiction?
A: Essay collections,
prose poetry
collections (you would do well to review our definition of a prose poem, as we cannot refund money if we turn down your manuscript for the wrong poetry format), nature writing, environment, focus on Midwest, Southwest, Plains states, Northwest, Deep South, Rocky or Appalachian Mountains culture (or any strongly place-based culture), woodswoman/woodsman (think Anne Labastille or Thoreau's
Walden
), hybrid works, cross-genre, etc. Lyrical works especially welcome. 50 to 300 double-spaced pages.
Q: What about fiction?
A: Contemporary westerns, mountains culture, southern culture (or other place-based culture - see list above), mystery, spy, speculative fiction, hybrid works, cross-genre, etc., hold a special interest. Lyrical works are especially welcome. 50 to 300 double-spaced pages.
Q: Are these the only genres you'll look at?
A: No, these are preferred, but we'll look at anything well-written that adheres to the rest of our considerations.
Q: Will you look at horror, erotica, and others with a maturer theme?
A: All work should be suitable for a wide audience.
Q: Will this be an annual award?
A: Either annual or biennial, TBD.
Q: Who will judge the contest?
A: At this point, our managing editor, Chila Woychik, with input from our readers and editors.
Q: What if you don't discover a suitable book or, conversely, find more than one you like?
A: In the off-chance that no suitable manuscript crosses our desk, we'll either extend the submission period or open it again the same year rather than waiting an extra year. In either case, the contest monies will go toward the next contest and/or payment to our journal contributors. If we find more than one that we absolutely love, well, we're not sure how we'll handle that yet. We may make mention of that (or those) which came very close on our website, but we won't consider publishing a runner-up.
Q: Do we send our work to PYP's email address?
A: Submissions via Submittable only (link below) beginning October 1. No email submissions, email queries, etc. No paper submissions at all.
Q: Will you accept simultaneous or multiple submissions?
A: Absolutely, but do inform us if your work is chosen by another publisher before you hear back from us. Also, please do not contact us regarding the status of your manuscript. All submissions will be responded to within a month after the close of the submission period
[this period has been extended to at least mid-June]
, and sometimes sooner in the case of work that simply isn't for us (giving the author a chance to resubmit something more in line with our needs), or to inform the author of a finalist recognition (meaning we love the work and want to keep it in the running for the time being).
Q: Will you accept previously published or self-published works?
A: No self-published works, please, but collections of previously published essays, short stories, or prose poetry are fine if the collection itself has not been previously published as a whole.
Q: If my work is chosen by another publisher or I have to withdraw it for another reason, can I get a refund?
A: No, sorry. This is a contest. If you must withdraw, consider your fee a donation toward advancing the cause of literary arts for a wide-ranging audience.
Q: Will you be able to comment on my manuscript?
A: In rare cases, we may, especially if it is close to our ideal, but in general, no, we can't guarantee comments.
Q: Will you name finalists for the award?
A: We may produce a finalists list in early April
[this has been extended to mid to late May]
. Winner should be announced by late April or early May
[this has been extended to June]
.
Q: If I win, when will my work be published?
A: Publication timeline will be up to 2 years from date of acceptance.
Q: Will you order a large print run like the large publishers do, and will I be famous? Or do I have to do a lot of the promotion myself, like even the "big" authors do these days?
A: Books will be printed using the eco-friendly print-on-demand system, so no waste of materials or large expenditures of money are involved, and they will be distributed through Amazon. An author's ability to gather a substantial reading public is often the best sales tool he or she has.
Q: What about a book contract?
A: We'll use a standard book contract, probably the same one we used with our
award-winning
Port Yonder Press books from 2009 - 2015.
Q: Speaking of Port Yonder Press, is it going back into business?
A: Only for this one book every year or two. Our literary journal,
Eastern Iowa Review
, is PYP's focus at the moment.
Q: What does the award include?
A: Award includes print (and, most likely, Kindle) publication, $300, and 10 copies of the award-winning book. Additional author copies will be offered at a reduced rate. (All details subject to change with each new term.)
Q: Is there a reading fee, and if so, why?
A: Yes, book production costs money, along with heavy investments in time: reading, deciding, then editing and producing; we are not supported by an outside organization, and therefore must institute a contest fee, as many good and reputable contests do. Reading fee per submission is $20. Fee for each entry offsets production, administrative costs, and with remainders, supports ongoing publication of
Eastern Iowa Review
and the Mary Hunter Austin Book Award. Enter as many times as you like, but once we've declined a submission, we can't reconsider it at a later date unless specifically invited to do so.
---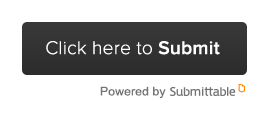 ---
​While no longer a member of CLMP, we strive to achieve a similar level of ethical standards: "...to connect writers and readers by publishing exceptional writing. We believe that intent to act ethically, clarity of guidelines, and transparency of process form the foundation of an ethical contest. To that end, we agree to 1) conduct our contests as ethically as possible and to address any unethical behavior on the part of our readers, judges, or editors; 2) to provide clear and specific contest guidelines—defining conflict of interest for all parties involved; and 3) to make the mechanics of our selection process available to the public. This Code recognizes that different contest models produce different results, but that each model can be run ethically."

Further, as is often the case with CLMP journals and presses, Eastern Iowa Review uses a blind judging system to arrive at writing acceptances and contest winners. This is how we do it:

1. We accept submissions via Submittable and use its tools to ensure that all identifying information is hidden from our readers throughout the selections process.

2. We ask entrants not to include their names or contact information within the document they upload to Submittable or its title; those who neglect this requirement will be disqualified.
​
3. Close friends, relatives, students, and former students of the readers/judges, are excluded from a contest. If any of the selected authors fall under this category they will be disqualified, and a replacement will be chosen from among the finalists. Anyone wondering if they might be a "close friend" probably is. It seems silly to define friendship, but for our purposes, we'll call a "close friend" anyone with whom we have direct and regular correspondence (either written or verbal). And please remember that if we use an outside judge, and a written work is recognizable to the judge, it will be disqualified.