---
ISSUE 10
---
Editor's Note

We're thrilled to bring you these seven selections, the first installment for our Issue #10. Here's a very short note about, or excerpt from, each:
*Laurel Miram's
"The Oldest Spider"
is a lovely essay braiding a spider's life with the life of the author. Reader, Amy, said, "One doesn't ever think of an insect spanning the same amount of time on this earth as a human. I was fascinated with the correlation of their lives, patterns, daily survival and living with the consequences."
*In Lisa Bellamy's
"Wisdom"
- a prose poem - a little girl meets the Traveler at the well. An intriguing and beautiful story that resonates.
*Elisabeth Fondell shares
"An Essay on Gray"
- "
Gray is possibility, it's the in-between, an outcome not yet realized, a challenge not yet overcome."

*Emily Kingery gives us
"Seventeen"
- a prose poem where "
When the doctor says
safe,
he means the way turtleneck sweaters are safe, the way carrying a flour sack for a week is safe. He asks about her habits: hemlines, perfumes, candy-flavored glosses. She plays along with
yeses;
she understands that sweetness attracts bees. Worse than the stings, the gloss never lasts, smeared off on some upholstery, some floor. The magazines don't tell you that."

*Marc Frazier, in
"Waiting to Grow Up"
- another prose poem, tells us that "
Mother could turn anything—a wrinkle in time—into a casserole. And we'd eat it."
​
*And in a prose poem by Haley Petcher -
"To You, When Displaced"
- the author amasses good wishes on the object of her affection.
---
DECEMBER FICTION
Fan fiction by Rachel Rodman -
"Frosty: A Man for All Seasons"
- Frosty as Caveman, Eggman, Superman, and others, in this unique look at a central winter figure.
---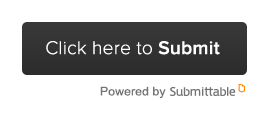 ---
---
---