We will open on May 20th to our Elven Fiction submissions (see
origin story
before constructing your own story based on its foundation) & our unthemed prose poetry and lyric essay submissions. Further details can be found
here
.
​Our first lyric essay / prose poetry chapbook submission period has now closed. The finalists are listed
here
. Stay tuned for a possible winner!
​NEW
: Our
3 Sisters Awards
. Check it out!
​Scroll down & sign up for our monthly updates!
Eastern Iowa Review
's
2019 Best Lyric Prose Plus print anthology i
s now available! Choice selections from Issues 1-6 & 8. You can
find it on Amazon
.
One reader said this: "
I love the format, the layout, and just the feel of it. It's a beautiful book. But more than that, I've loved the content! It's really full of great writing. I find the landscapes, the people, and the words of the different pieces to be so powerful. I can't think of another anthology that I liked this much. I consistently enjoyed
all
of the pieces, which, considering how varied they are, is really something."
Feel free to share your thoughts about the collection by emailing us at contact @ portyonderpress.com.
---
ISSUE 14
(AUGUST SELECTIONS)
---
Jeffrey Haskey-Valerius - "Quiet Catastrophes"
(prose poetry)
I dream in quiet catastrophes, under a quilt sewn with the tears my grandmother collected when her body became a feast.
Read the complete poem
here
.
Paul Ilechko
- "Everything is Bounded" (prose poetry)
Everything that follows she said is parenthetical everything is braced and bounded....​
Read the complete poem
here
.
Mary Jo Robinson-Jamison
- "We Have Moved So Far From the Rivers" (prose poetry)
We have moved so far from the rivers. We have divided the earth into quadrants and set up servers. We have built ourselves banks of bytes. Divided the world into this or that and made a binary din. And when we've come to the last number will it look any different than this?
Read the complete poem
here
.
Lucinda Trew
- "Rust" ​(prose poetry)
My hair, he said, was the color of rust on the rims of his car. Not auburn or chestnut, strawberry blonde, but rust – a coppery veil falling over my shoulders or shrouding whitewall tires on a worn-out Ford flecked with veins of corrosion, playing southern rock cassettes.
​Read the complete poem
here
.
---
---
From readers:
--"I was truly inspired by the writing I saw in the Eastern Iowa Review...." (February 2021)
--"Wow! I love your Literature Review and ... your lyrical, linguistically unique aesthetic. I loved 'White Out' by Adam Berlin and 'Bethlehem, Baby, Bethlehem', by Daniel Edward Moore...." (February 2021, Issue 13)
--"It's an honor to have my work appear alongside the other pieces too. They're rich, of very high calibre." (from a contributor, February 2021, Issue 13)
--"... in these ongoing uncertain times, I find your thoughtful review a welcoming destination."(October 2020)
--"I love EIR's attention to lyric language. (If only there were more editors like you in the publishing world.)" (October 2020)
--"Eastern Iowa Review is such a fantastic magazine. It offers whimsy, music, and reassurance that somehow the luminous will prevail. As such, it brings solace. Thank you for bringing it to life, Chila." (July 2020)
---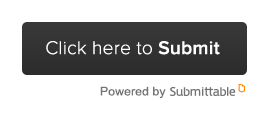 ---
---
---