---
EASTERN IOWA REVIEW'S
2024 Best of Net Nominations
Meredith MacLeod Davidson -
"Mother's Day"
(free verse poem)
Kayla Jessop -
"Mother of None"
(creative nonfiction)
Amy Karon's
"Sunday fishing"
(prose poetry)
Natalie Marino's
"Epilogue"
(prose poetry)
Ellene Glenn Moore -
"The Dawson's Creek Essay"
(lyric essay / memoir)
Jan Price's
"Forgiving"
(cover art)​
​Laura Ruby -
"Guide Book: Your Visit to the Sedlec Ossuary"
(free verse)
Ellen June Wright -
"Unmarked Grave c. 1630"
(free verse poem)
Maggie Yang -
"Cartography"
(free verse poem)

Editor's note: We don't choose selections for our journal based on anything but quality and what we're looking for, so in that way, each and every choice we made for Issues 15 & 16 could have been included here. And a certain amount of subjectivity enters into what we pick for "Best of the Net" as we are only allowed so many nominations. Congratulations to each one chosen above. It was a rather grueling job trying to narrow everything down. Don't be discouraged. We need what you're thinking and writing about at this time in history. We desperately need your creativity and encouragement, your truth-telling and vision.
Stay well,
​~Chila
---

Editor's Note - June 2023

We no longer use a mailing system for updates. Please refer back here periodically for the latest news.

Our next open reading period is tentatively set for January 2024.

​Thank you!
---
---
From readers:
--"I love the lyric essays and prose you publish at EIR and have used more than one to create my own." (2022)
--"I am a huge fan of your work and having been reading EIR voraciously." (2022)
--"The journal is a lovely read. Wonderful writing." (from a contributor, July 2022, Issue 15)
--"I was truly inspired by the writing I saw in the Eastern Iowa Review...." (February 2021)
--"Yours is my aspirational publication, and someday I will get there." (2021)
--"Wow! I love ... your lyrical, linguistically unique aesthetic...." (February 2021, Issue 13)
--"It's an honor to have my work appear alongside the other pieces too. They're rich, of very high calibre." (from a contributor, February 2021, Issue 13)
--"... in these ongoing uncertain times, I find your thoughtful review a welcoming destination."(October 2020)
--"I love EIR's attention to lyric language. (If only there were more editors like you in the publishing world.)" (October 2020)
--"Eastern Iowa Review is such a fantastic magazine. It offers whimsy, music, and reassurance that somehow the luminous will prevail. As such, it brings solace. Thank you for bringing it to life, Chila." (July 2020)
---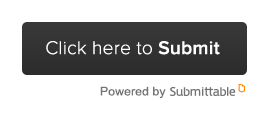 ---
---