Issue 16 reading period is closed.
​
Our Elven Fiction category is closed but may be re-opened. Stay tuned!
Eastern Iowa Review
's
2019 Best Lyric Prose Plus print anthology i
s available for purchase. Choice selections from Issues 1-6 & 8. You can
find it on Amazon
.
One reader said this: "I love the format, the layout, and just the feel of it. It's a beautiful book. But more than that, I've loved the content! It's really full of great writing. I find the landscapes, the people, and the words of the different pieces to be so powerful. I can't think of another anthology that I liked this much. I consistently enjoyed
all
of the pieces, which, considering how varied they are, is really something."
Feel free to share your thoughts about the collection by emailing us at contact @ portyonderpress.com.
---
---
---
---
From readers:
--"...The journal is a lovely read. Wonderful writing." (from a contributor, July 2022, Issue 15)
--"I was truly inspired by the writing I saw in the Eastern Iowa Review...." (February 2021)
--"Wow! I love ... your lyrical, linguistically unique aesthetic. I loved 'White Out' by Adam Berlin and 'Bethlehem, Baby, Bethlehem', by Daniel Edward Moore...." (February 2021, Issue 13)
--"It's an honor to have my work appear alongside the other pieces too. They're rich, of very high calibre." (from a contributor, February 2021, Issue 13)
--"... in these ongoing uncertain times, I find your thoughtful review a welcoming destination."(October 2020)
--"I love EIR's attention to lyric language. (If only there were more editors like you in the publishing world.)" (October 2020)
--"Eastern Iowa Review is such a fantastic magazine. It offers whimsy, music, and reassurance that somehow the luminous will prevail. As such, it brings solace. Thank you for bringing it to life, Chila." (July 2020)
---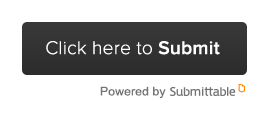 ---
---
---