Issue #13
will be both an unthemed and themed ("winter") online issue. Guidelines
here
.
Issue #12
- "Water" - We're now closed to submissions until December 26th.
​See
the pieces
we've posted so far for our fascinating "Water" theme.
​A few more will be added each month until the end of the year.
Writing Suggestions & Editorial Reveals
prompted by this issue.
​Scroll down & sign up for our monthly updates!
Eastern Iowa Review
's
2019 Best Lyric Prose Plus print anthology i
s now available! Choice selections from Issues 1-6 & 8. You can
find it on Amazon
.
One reader said this: "
I love the format, the layout, and just the feel of it. It's a beautiful book. But more than that, I've loved the content! It's really full of great writing. I find the landscapes, the people, and the words of the different pieces to be so powerful. I can't think of another anthology that I liked this much. I consistently enjoyed
all
of the pieces, which, considering how varied they are, is really something."
Feel free to share your thoughts about the collection by emailing us at contact @ portyonderpress.com.
---
ISSUE 12 - "WATER"
(NOVEMBER SELECTIONS)
---
j tate barlow's "Kitchen at Beech Avenue" (prose poetry)
I reach for a glistening sliver—transparent as childish trust.
Read more
Randall Dill's "One Night Out West" (prose poetry)
DEBUT AUTHOR
There is water in the fields where the sloughs used to be, before the dikes and levees and the Great Fill-In.
Read more
Jamie Etheridge's "Pangaea Reunited" (creative nonfiction)
The road leading to my mother's house is pock marked and bumpy, derelict and beautiful in the way only roads in small southern towns can be.
Read more
Laurie Klein's "Scapegoat" (prose poetry)
Boating day, comes a squally wind and their trusty ark goes rogue near the dam....
Read more
​
Eileen Malone's "Half Siren
"
(prose poetry)
​
She appears to be another crippled, homeless, old woman, one who squats nightly in the abandoned shack that wobbles on brutal cliffs that rise from the sea.
Read more
Sean Prentiss's "Beavers, Mating" (prose poetry)
​​Turtle Cove beaver lodge has been snow-covered since December.
Read more
Emma Robertson's "Slipstream" (fiction)
This is my view, the one that makes it all worthwhile.
​
Read more
---
From readers:
"Thank you for curating issue 12 devoted to water. I am slowly savoring the various tastes and aromas of lyric prose poems and essays inspired by water and enjoying them throughout the blow and hammer of the day." (October 2020)
--"... in these ongoing uncertain times, I find your thoughtful review a welcoming destination."(October 2020)
--"I love EIR's attention to lyric language. (If only there were more editors like you in the publishing world.)" (October 2020)
--"Eastern Iowa Review is such a fantastic magazine. It offers whimsy, music, and reassurance that somehow the luminous will prevail. As such, it brings solace. Thank you for bringing it to life, Chila." (July 2020)
---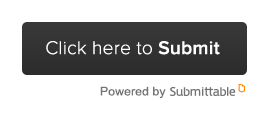 ---
---
---