We will open on May 20th to our Elven Fiction submissions (see
origin story
before constructing your own story based on its foundation) & our unthemed prose poetry and lyric essay submissions. Further details can be found
here
.
​Our first lyric essay / prose poetry chapbook submission period has now closed. The finalists are listed
here
. Stay tuned for a possible winner!
​NEW
: Our
3 Sisters Awards
. Check it out!
​Scroll down & sign up for our monthly updates!
Eastern Iowa Review
's
2019 Best Lyric Prose Plus print anthology i
s now available! Choice selections from Issues 1-6 & 8. You can
find it on Amazon
.
One reader said this: "
I love the format, the layout, and just the feel of it. It's a beautiful book. But more than that, I've loved the content! It's really full of great writing. I find the landscapes, the people, and the words of the different pieces to be so powerful. I can't think of another anthology that I liked this much. I consistently enjoyed
all
of the pieces, which, considering how varied they are, is really something."
Feel free to share your thoughts about the collection by emailing us at contact @ portyonderpress.com.
---
ISSUE 13 - "WINTER"
(MAY SELECTIONS)
---
Hannah Christopher's "Ohio in the Golden Hour" (creative nonfiction)
Light opens up like the bright lip of an oyster over Gorge Boulevard, where the center-lane snow has just melted enough to resemble the oil that used to run from the highway down into the dammed-up water below us. I'm putting it all behind me now.
Read more
Kathryn Ganfield's "High Moon" (prose poetry)
Winter measures moon to moon—round and white—or buttery yellow like the fat that pads our bones. Cold, Wolf, Snow, Crow: the names of the moons are markers for me, far more beautiful than the paper calendar on the kitchen wall with its stocky squares of blocky, black print.
Read more
Norma Felsenthal Gerber's "City Lady Lost: A Christmas Meditation" (prose poetry)
I cannot look at you long raggedy lady, the inelegant design you pose disarrays the smooth skyline I've been schooled to admire till it becomes pieces of a puzzle promising no comfortable conclusion. I cannot look at you long raggedy lady....
Read more
Susan L. Leary's "Knitted Wings" (prose poetry)
Quiet in its jawing, winter settles upon the earth. The gunshot becomes the brushstroke & the birds, lightly grazed, are broken.
​
​
Read more
Tamara L. Panici's "Christmas Plans" (prose poetry)
The pig's squeals could kill us, so we save the knife. We use what we can. We use our better, human smarts. We use our heads and our hands. We use the cylinder block table leg in our cylinder block apartment.
​
Read more
Shane Vande Brake's "Left Cold" (prose poetry)
The heartbreak shatters the fragile vessel, waiting to rediscover herself once again. An aged body never quite looks as appealing as the svelte youth. Love is what makes people feel that this life is worth living but its companion, desire, is often overlooked.
​
​
Read more
Lenore Weiss' "Things That Swing in Space" (prose poetry)
Maybe the Earth sounds like my dryer each time it completes a rotation. The astronauts never mentioned it; if they did, we would know. The way scientists have studied whale songs, identified codas from families who dive in the cold winter's deep. The world sings on a tripped axis, but how does it sound? Classical? Blues? Jazz?
​
​
Read more
​Thus ends our Issue 13 selections. See the full list
here
.
---
---
From readers:
--"I was truly inspired by the writing I saw in the Eastern Iowa Review...." (February 2021)
--"Wow! I love your Literature Review and ... your lyrical, linguistically unique aesthetic. I loved 'White Out' by Adam Berlin and 'Bethlehem, Baby, Bethlehem', by Daniel Edward Moore...." (February 2021, Issue 13)
--"It's an honor to have my work appear alongside the other pieces too. They're rich, of very high calibre." (from a contributor, February 2021, Issue 13)
--"... in these ongoing uncertain times, I find your thoughtful review a welcoming destination."(October 2020)
--"I love EIR's attention to lyric language. (If only there were more editors like you in the publishing world.)" (October 2020)
--"Eastern Iowa Review is such a fantastic magazine. It offers whimsy, music, and reassurance that somehow the luminous will prevail. As such, it brings solace. Thank you for bringing it to life, Chila." (July 2020)
---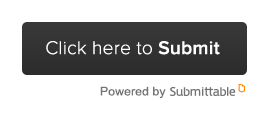 ---
---
---