---
---
---
WHAT DOES ANNE CARRY?
nonfiction by Melissa Reed
My heart – along with her early-childhood love-starved life tempered by
the
holiness of her heart's affections, the truth of her imagination,
and her unsurpassed empathy for Tennyson's
Lady of Shalott
, her capacious heart ready to be a part of all she meets, her imagined kindred spirits, Katie Maurice, Violetta and her readers, her
scope for imagination
, her
big words to express big ideas
, her sublime appreciation for beauty, her speechlessness along the "Avenue," which
imagination could not improve
and which she renames,
The White Way of Delight
, her ritual of naming other places such as the
Lake of Shining Waters
so that they realize her appreciation,
the pleasant ache of her true home,
Green Gables
Continue reading.
---
AN EVER-GROWING FAMILY
fiction by Miriam Thor
Rilla Blythe Ford pulled one final weed and stood up with satisfaction. The garden she'd planted and tended so carefully was coming along well. Now if she could just figure out who was stealing her vegetables, she was sure she'd have a bountiful harvest.
​
​
Continue reading.
---
IN HESTER GRAY'S GARDEN
poetry by Philip Styrt
Imagination is a wildflower;
It cannot grow unless it can grow free.
Ideas that blossom in an autumn shower
If cultivated, wither royally.
​
Continue reading.
---
AKAGE
fiction by Gabriella Brand
​The fertility doctor had told Midori that time was running out. In his opinion, she should try to conceive within a year. Certainly before next summer.
When she explained the facts to her husband, Masashi, he didn't seem all that surprised.
"We married late," he said, "It stands to reason that we are racing the clock."
​
Continue reading.
---
FOR ANNE WITH AN 'E'
poetry by Stephanie Gage
Since we cannot meet in this world
let us agree to meet
at your bedroom window
in Green Gables, Chapter 4.​
​
Continue reading.
---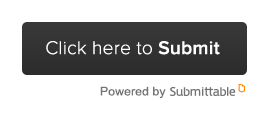 ---
---