Issue #12
- "Water" - We're now closed to submissions until January. See
the pieces
we've posted so far for our fascinating "Water" theme.
​A few more will be added each month until the end of the year.
Writing Suggestions & Editorial Reveals
prompted by this issue.
​Scroll down & sign up for our monthly updates!
Eastern Iowa Review
's
2019 Best Lyric Prose Plus print anthology i
s now available! Choice selections from Issues 1-6 & 8. You can
find it on Amazon
.
One reader said this: "
I love the format, the layout, and just the feel of it. It's a beautiful book. But more than that, I've loved the content! It's really full of great writing. I find the landscapes, the people, and the words of the different pieces to be so powerful. I can't think of another anthology that I liked this much. I consistently enjoyed
all
of the pieces, which, considering how varied they are, is really something."
Feel free to share your thoughts about the collection by emailing us at contact @ portyonderpress.com.
---
ISSUE 12 - "WATER"
(OCTOBER SELECTIONS)
---
Cole Depuy's "Stupidity is Biodegradable" (prose poetry)
I sit on my pedestal of seltzer cans, polishing a jelly jar for recycling, disturbed by the trash bins overflowing with plastic on campus. I used to toss water bottles filled with tobacco spit out of my car, press cigarette butts into the soil and spill gasoline into lakes. But ever since I donated $20 to the Ocean Conservatory for a purple manatee tee shirt, it's personal.
Read more
Isa Down's "Chicken Man / Undertow" (creative nonfiction)
You should remember how you wanted to turn away, avert your eyes the first time you saw him. But you won't. You should remember, when his gaze locks you in, that he had dead, headless chicken bodies in those hands that you are beginning to think would be useful in other ways. Those hands, which are so sure of themselves.
Read more
Stephanie Dupal's "A Death in the Lord's Country" (fiction)
I imagine my son Peter on that God-hewn ledge of rock, slick with rain or morning dew or a wetness borne from humid weather. I imagine him leaning forward to cast a line in running water, hoping for fish, there silvering in schools, darting in long circles beneath him through the current.
Read more
Kimberly Ence's "pau (finished)" (creative nonfiction)
On the way back home, the haole passes the Laie landfill. An acrid smell reminds him of his expensive contribution to this cemetery of plasma televisions; most electronics in Hawaii go kaput with corrosion before their warranties run out. A litter of junkyard piglets, black and fuzzy, wander into the road and he stops to let them pass. They follow their sow mother down the middle of Kam Highway.
Read more
​
Michael Hanner's "The
Vézère Again"
(prose poetry)
​There is that bastard river again, born on the back of swans, boats rowing slowly through the morning air. The water, so low now in September, one can count each passing fish, give each a name in what words please you. Here an old man is buried in stone dreaming a pearl in its oyster.
Read more
Nina Pick's "Two Rivers" (prose poetry)
When you return, you will return by a different route. You will cross where the water is deep. You will ride the ferry across the wide mouth of the river. Your tattered sandals will have fallen from your feet. You will be barefoot, or wearing new shoes. Your hair will be longer or shorter. You will have removed the last slivers of your anger and become free of them.
Read more
Philip Styrt's "Horizons" (prose poetry)
The horizons here are close. Not in a cozy, comfortable way like Bobe's hugs or a warm quilt draped over the shoulders in winter, but hemming, pushing, clenching like the shove of people in the subway cars I used to ride in a different lifetime. Hills and trees block sight. Even the fields of wheat-corn-soy crowd in, their waving stalks an endless maze. Everything is tight. Except for the single ribbon of the river righting the world and letting me, finally and for once now, breathe.
​
Find it here
---
From readers:
--"I love EIR's attention to lyric language. (If only there were more editors like you in the publishing world.)" (October 2020)
--"Eastern Iowa Review is such a fantastic magazine. It offers whimsy, music, and reassurance that somehow the luminous will prevail. As such, it brings solace. Thank you for bringing it to life, Chila." (July 2020)
---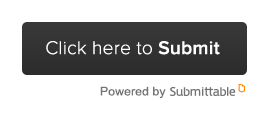 ---
---
---