Summer Issue #12
- "Water" - July 1st - open submissions to this fascinating theme. Water, the element most crucial to life. Water, the beautiful, and too often the misused, wasted, or defaced. Water, the sound and color and smell of earth's most abundant resource. Pleasurable, thirst-quenching, stress-relieving, play-inducing, gorgeous water.
​Scroll down & sign up for our monthly updates!
Our special intermission
Issue #11
"Hope in Renewal" can be found
here
. Hope during seemingly hopeless times. This is a beautiful & honest collection of prose, poetry, and fiction.
Eastern Iowa Review
's
2019 Best Lyric Prose Plus print anthology i
s now available! Choice selections from Issues 1-6 & 8. You can
find it on Amazon
.
One reader said this: "
I love the format, the layout, and just the feel of it. It's a beautiful book. But more than that, I've loved the content! It's really full of great writing. I find the landscapes, the people, and the words of the different pieces to be so powerful. I can't think of another anthology that I liked this much. I consistently enjoyed
all
of the pieces, which, considering how varied they are, is really something."
Feel free to share your thoughts about the collection by emailing us at contact @ portyonderpress.com.
---
ISSUE 10
(july SELECTIONS)
---
Hannah Blaser -
"Necessities"
(creative nonfiction)
When I am small, maybe five, my grandma sits me down with a stained flour sack towel and a needle to teach me how to cross stitch.
It's tedious, and I am more of a big picture girl, though I don't know it yet....
Chad Hanson -
"Aperture"
(prose poetry)
Cody happened upon a god-shaped hole. He keeps falling through it on his walk home from the hotel where he works as a concierge.
On one such trip he meets a woman with a pair of binoculars. She's found a peregrine....
Chris Kaiser -
"It's In Our Nature"
(prose poetry)​
I can no longer fault you for what I did to our lives, no more than I can blame the calendar for the falling leaves.
It was that last talk we had, during our walk in the state park, where myriad life forms prepared for scarcity, something I ignored when with you....
Trenton Mabey -
"Games People Play"
(prose poetry)
I remember the moment the wallpaper started unraveling. It was a Tuesday, a spring rain washed through town inviting early blossoms to emerge.
We were watching reruns when a snowflake floated down and settled on my knee....
Kay Porterfield -
"No More, No Less"
(prose poetry)
Year by year, my father teaches me my place. As I walk with him over our fields, newly worked soil sifts into my shoes and stockings.
He teaches me in threes like the old ones, showing me how to tell loam, clay and muck apart by look and feel and smell....
Sean Prentiss -

"103 Pounder Studies the Garden of Earthly Delights"

(creative nonfiction)
In art class, Art Teacher slides a transparency on the overhead projector, as the projector's fan whirls in our darkened high school classroom. Before us explodes three paintings jammed together into one, each filled with bright colors, tightly drawn humans, most of them naked, tan sprawling fields, dark forests, and things....
Connie Wieneke -
"When All There Is : Is Blue"
(hybrid prose)
Who orders two waffle cones, confetti-laced artificial blue ice cream at an espresso cafe on Cedar Street? 7 AM Rawlins, three young women, any age under 30, packing smartphones, vibrant colors gushing over the rush of texts and emoticons. Everybody listens in....
---
From a reader: "Eastern Iowa Review is such a fantastic magazine. It offers whimsy, music, and reassurance that somehow the luminous will prevail. As such, it brings solace. Thank you for bringing it to life, Chila." (July 2020)
---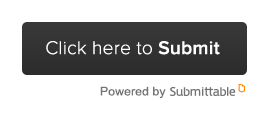 ---
---
---