We're currently reading lyric essay & prose poetry chapbook manuscripts until April 5th for possible publication. Scroll down for a link to our Submittable page for more information.
​NEW
: Our
3 Sisters Awards
. Check it out!
​Scroll down & sign up for our monthly updates!
Eastern Iowa Review
's
2019 Best Lyric Prose Plus print anthology i
s now available! Choice selections from Issues 1-6 & 8. You can
find it on Amazon
.
One reader said this: "
I love the format, the layout, and just the feel of it. It's a beautiful book. But more than that, I've loved the content! It's really full of great writing. I find the landscapes, the people, and the words of the different pieces to be so powerful. I can't think of another anthology that I liked this much. I consistently enjoyed
all
of the pieces, which, considering how varied they are, is really something."
Feel free to share your thoughts about the collection by emailing us at contact @ portyonderpress.com.
---
ISSUE 13 - "WINTER"
(FEBRUARY SELECTIONS)
---
Adam Berlin's "white out" (prose poetry)
It's great
I'm saying,
Come out
I'm saying, no echo in this insulating storm, not like an arena, name bounced wall to wall....
Read more
Bethany Bowman's "Melanoma Dreams" & "Fat Tuesday" (2 prose poems)
​​I could grind boys to industrial rock in steel factories, cut gristle from old creeds with my hips but secrets never passed my lips like those Casbah Camels....
Read more
Daniel Edward Moore's "Bethlehem, Baby, Bethlehem" (prose poetry)
The humility here is impressive. A virgin gives birth to the father of forgiveness, under a Bethlehem star in a barn surrounded by three fearful kings as animals sing hallelujah. And you thought New York in the 70's was strange....
Read more
Rodney Torreson's "First Winter: Return From Ft. Dodge"
The man a cross hatch in this painting of prairie he stands up against: cold and snow, that unyoked ox he needs come spring.
​
Read more
Rikki Santer's "Dear
Twilight Zone
Episode Starring Me"
Today looks like snow but let's start in the middle and cherry-pick points from the Freytag, like my crawling supermarket aisles on my knees picking up change that rolled under shelves crowded with condiments and boxed short-cuts.
​
Read more
---
From readers:
--"I was truly inspired by the writing I saw in the Eastern Iowa Review...." (February 2021)
--"Wow! I love your Literature Review and ... your lyrical, linguistically unique aesthetic. I loved 'White Out' by Adam Berlin and 'Bethlehem, Baby, Bethlehem', by Daniel Edward Moore...." (February 2021, Issue 13)
--"It's an honor to have my work appear alongside the other pieces too. They're rich, of very high calibre." (from a contributor, February 2021, Issue 13)
--"... in these ongoing uncertain times, I find your thoughtful review a welcoming destination."(October 2020)
--"I love EIR's attention to lyric language. (If only there were more editors like you in the publishing world.)" (October 2020)
--"Eastern Iowa Review is such a fantastic magazine. It offers whimsy, music, and reassurance that somehow the luminous will prevail. As such, it brings solace. Thank you for bringing it to life, Chila." (July 2020)
---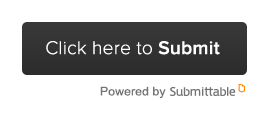 ---
---
---