Summer Issue #12
- "Water" - July 1st - open submissions to this fascinating theme. Water, the element most crucial to life. Water, the beautiful, and too often the misused, wasted, or defaced. Water, the sound and color and smell of earth's most abundant resource. Pleasurable, thirst-quenching, stress-relieving, play-inducing, gorgeous water. See
the pieces
we've accepted so far.
​Scroll down & sign up for our monthly updates!
Eastern Iowa Review
's
2019 Best Lyric Prose Plus print anthology i
s now available! Choice selections from Issues 1-6 & 8. You can
find it on Amazon
.
One reader said this: "
I love the format, the layout, and just the feel of it. It's a beautiful book. But more than that, I've loved the content! It's really full of great writing. I find the landscapes, the people, and the words of the different pieces to be so powerful. I can't think of another anthology that I liked this much. I consistently enjoyed
all
of the pieces, which, considering how varied they are, is really something."
Feel free to share your thoughts about the collection by emailing us at contact @ portyonderpress.com.
---
ISSUE 12 - "WATER"
(AUGUST SELECTIONS)
---
Susan Austin's
"Tributary"
(prose poem)
The way salmon return, rostrums bludgeoned and deformed, I crossed the bay in his boat. I'd seen him like that. The trip over was too rough for spotting whales, the smell of tobacco juice, cormorants hauling fish out of our wake.
Read more
Michael Garrigan's
"Upon Hearing that Snakehead Catfish Passed through the Conowingo Dam Fish Ladder"
(prose poem)
I think about shad struggling to find that ladder trying to spread their seed upstream and how amazing it would have been to see silver schools running up river clogging mouths of small streams each spring.
Read more
Beth Gordon's
"Hydrology (ii)"
(prose poem)
Every morning you drink coffee from a mug painted with a river & I am always astonished by the way you mix teacups & fireproof boxes into still life. For years I've lived inside steel-winged flying machines & gilt-edged airport bars, my people the grounded people looking for new ways to drown.
Read more
Suzanne Rancourt's
"What Appears Abandoned, May Be Incubation"
(prose poem)
I have found peace here at the river's shore that people insist is a lake which it is not. Just ask the stones muffled by sludge banked over rotted homes flooded by the dam in 1930, eminent domain. Ask them about the gutted deep current that spines its way unnoticed by motorized wakes.
Read more
​
Danielle Verwers'
"My Daughter is Six and Unaware of the Hazards of Hail"
(prose poem)
How she longs to pass through this storm barefoot in the hot twilight just to feel ice on her skin, to tilt the cold marble paradox, roll it side to side in her cupped hands. She hungers to bite into the miracle as if it were sweet manna from heaven skewered on blades of green emerald grass.
Read more
---
From a reader: "Eastern Iowa Review is such a fantastic magazine. It offers whimsy, music, and reassurance that somehow the luminous will prevail. As such, it brings solace. Thank you for bringing it to life, Chila." (July 2020)
---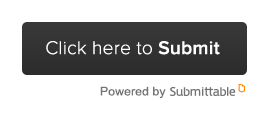 ---
---
---