Issue 16 reading period will open on December 2nd, 2022. Details here.
​
Our Elven Fiction category is closed but may be re-opened. Stay tuned!
Eastern Iowa Review
's
2019 Best Lyric Prose Plus print anthology i
s available for purchase. Choice selections from Issues 1-6 & 8. You can
find it on Amazon
.
One reader said this: "I love the format, the layout, and just the feel of it. It's a beautiful book. But more than that, I've loved the content! It's really full of great writing. I find the landscapes, the people, and the words of the different pieces to be so powerful. I can't think of another anthology that I liked this much. I consistently enjoyed
all
of the pieces, which, considering how varied they are, is really something."
Feel free to share your thoughts about the collection by emailing us at contact @ portyonderpress.com.
---
(More titles and artwork to be added soon!)
​
H. A. Titus' origin story
"Widdershins to Magic"
Introduction
​In the Deep Forest, far away from human civilization...
There are elves.
Tribes that eschew interaction with humans and their "devices", elves remain isolated, hidden by their wildcraft and by use of natural magic. But the time of the elves is waning. The sacred water, their source of magic, is drying up. The tribes, once united, have turned against each other--some argue for war, some argue that they should give up and join the humans. And unnamed beasts, wild and magical and unknown, lurk in the woods.
​
Jodie Keenan's
"Huntress"
(cover artwork)​
​Scott Chaddon's
"Bittersweet Destiny"
(fiction)
Lauralee Sikorski's
Artwork

Darren Lipman's
"Bear Cave"
(fiction)
Tomislav Šilipetar's Artwork 1
Brittanie Maccarone's
"Altiena Tribe"
(fiction)
Raquel Nixon's
Artwork 2
​
Patrick Murray's
"Sage and Eggs"
(fiction)
Raquel Nixon's
Artwork 1​
---
---
From readers:
--"...The journal is a lovely read. Wonderful writing." (from a contributor, July 2022, Issue 15)
--"I was truly inspired by the writing I saw in the Eastern Iowa Review...." (February 2021)
--"Wow! I love ... your lyrical, linguistically unique aesthetic. I loved 'White Out' by Adam Berlin and 'Bethlehem, Baby, Bethlehem', by Daniel Edward Moore...." (February 2021, Issue 13)
--"It's an honor to have my work appear alongside the other pieces too. They're rich, of very high calibre." (from a contributor, February 2021, Issue 13)
--"... in these ongoing uncertain times, I find your thoughtful review a welcoming destination."(October 2020)
--"I love EIR's attention to lyric language. (If only there were more editors like you in the publishing world.)" (October 2020)
--"Eastern Iowa Review is such a fantastic magazine. It offers whimsy, music, and reassurance that somehow the luminous will prevail. As such, it brings solace. Thank you for bringing it to life, Chila." (July 2020)
---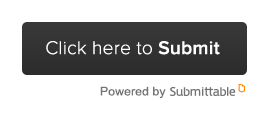 ---
---
---