Upcoming themed Summer Issue #12
- "Water" - Check back in July for open submissions to this fascinating theme. Water, the element most crucial to life. Water, the beautiful, and too often the misused, wasted, or defaced. Water, the sound and color and smell of earth's most abundant resource. Pleasurable, thirst-quenching, stress-relieving, play-inducing, gorgeous water.
​Scroll down & sign up for our monthly updates!
Issue #10
- This issue is closed to submissions, but our published list so far can be found
here
. We'll post the rest in June & July.
Our special intermission
Issue #11
"Hope in Renewal" can be found
here
. Hope during seemingly hopeless times. This is a beautiful collection of prose, poetry, and fiction.
Eastern Iowa Review
's
2019 Best Lyric Prose Plus print anthology i
s now available! Choice selections from Issues 1-6 & 8. You can
find it on Amazon
.
One reader said this: "
I love the format, the layout, and just the feel of it. It's a beautiful book. But more than that, I've loved the content! It's really full of great writing. I find the landscapes, the people, and the words of the different pieces to be so powerful. I can't think of another anthology that I liked this much. I consistently enjoyed
all
of the pieces, which, considering how varied they are, is really something."
Feel free to share your thoughts about the collection by emailing us at contact @ portyonderpress.com.
---
ISSUE 10
(a continuation)
---
---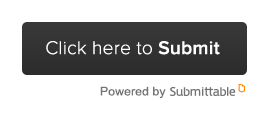 ---
---
---