Our first lyric essay / prose poetry chapbook submission period has now closed. Check back for a finalist list and a possible winner!
​NEW
: Our
3 Sisters Awards
. Check it out!
​Scroll down & sign up for our monthly updates!
Eastern Iowa Review
's
2019 Best Lyric Prose Plus print anthology i
s now available! Choice selections from Issues 1-6 & 8. You can
find it on Amazon
.
One reader said this: "
I love the format, the layout, and just the feel of it. It's a beautiful book. But more than that, I've loved the content! It's really full of great writing. I find the landscapes, the people, and the words of the different pieces to be so powerful. I can't think of another anthology that I liked this much. I consistently enjoyed
all
of the pieces, which, considering how varied they are, is really something."
Feel free to share your thoughts about the collection by emailing us at contact @ portyonderpress.com.
---
ISSUE 13 - "WINTER"
(APRIL SELECTIONS)
---
Robbie Curry's "Never Winterland" (prose poetry)
Ice in the bird bath quickly yields—more resurrection than winter here.
Read more
Jericho Hockett's "Your Altar on the Mantle" (prose poetry)
Keep it hot—fire reflected in three candles: red to light when your daughter requires it, orange to burn when you give thanks, green to catch the striking match, the scent verbena and lime.
Read more
Shaun Holloway's "Antlers" (prose poetry)
Listen to the old radio as your eyes grow tired. Go outside and follow the moss. It will be easy to spot, like algae in water.
Read more
Kinneson Lalor's "Winter is the Perfect Time to Dig a Swimming Pond" (prose poetry)
When we rip the cherry tree out to dig the pool we find two skeletons under the roots, curled against each other. There's fog from where you stand to who knows how far but I was thinking of long June days and for a moment I forgot the pier and thought I was happy.
​
​
Read more
Daniel Olivieri's "Off Season" (creative nonfiction)
The beach in Winter feels like a party after all the guests have gone home. The lifeguard towers are lifeguardless, the boardwalk shops are boarded up, the population that swelled to 20,000 in July has ebbed to just 850. Even the seagulls have migrated. Yes, the beach is empty, but this is my favorite type of emptiness.
​
Read more
Concetta Principe's "Where Are" (prose poetry)
Where are your lips as you read this do you follow me the way my father follows English in
The Globe
or any newspaper mouthing the words to slow the river of
letters, quietly humming as if in prayer, each vowel and phoneme and muscular silent 'ough', like Nichol's 'daughter in slaughter', what about laughter, dipthongs
and silent 't's of listening. Lis-ten to me. Or lately, K-nife. K-night. K-nih-gt.
​
​
Read more
​
Claire Unis' "Winter Solstice 2020: Acceptance" (creative nonfiction)
This year I greet the solstice on my back,
shavasana
before I rise, done before I begin. I know this is a pose of forgetting - final rest after a hopeful practice, rewarding the muscles for reaching to the sun, for opening the rib cage, for balancing impossibly against the ruthless pull of gravity, fighting the skeletal resistance of what the body knows should be true.
​
​
Read more
---
---
From readers:
--"I was truly inspired by the writing I saw in the Eastern Iowa Review...." (February 2021)
--"Wow! I love your Literature Review and ... your lyrical, linguistically unique aesthetic. I loved 'White Out' by Adam Berlin and 'Bethlehem, Baby, Bethlehem', by Daniel Edward Moore...." (February 2021, Issue 13)
--"It's an honor to have my work appear alongside the other pieces too. They're rich, of very high calibre." (from a contributor, February 2021, Issue 13)
--"... in these ongoing uncertain times, I find your thoughtful review a welcoming destination."(October 2020)
--"I love EIR's attention to lyric language. (If only there were more editors like you in the publishing world.)" (October 2020)
--"Eastern Iowa Review is such a fantastic magazine. It offers whimsy, music, and reassurance that somehow the luminous will prevail. As such, it brings solace. Thank you for bringing it to life, Chila." (July 2020)
---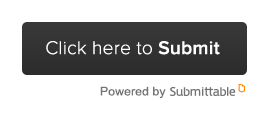 ---
---
---