Remember, good spaces happen everywhere.
---
NEW for our 2017 issue(s):

ISSUE 3

Shorter lyric, hybrid, experimental essays - 500 to 1999 words. (Monetary payment or copies)
Longform lyric essays - 2000 to 10,000 words. (One grand prize award + copies; possible honorable mention)
The single best piece of literary fiction in numerous genres that we receive - 500 to 5000 words. (Monetary payment + copies)
For specifics:
http://www.portyonderpress.com/issue-3---2017.html
ISSUE 4

Announcing the
Eastern Iowa Review's 2017 TEN Debut Authors Only
special print edition and award (Issue 4) - open for submissions October through December 2016 with $100 awarded to the single best of 10 selected authors who have
two or fewer total publications in the combined genres of fiction, poetry, or creative nonfiction
(see below for further specifics).
All accepted contributors will receive 2 complimentary copies of the issue as payment (except for the prize winner who will receive $100 and 2 copies of the issue).
All ten authors will be featured in a special print edition, and the prize winner will be announced on January 15th, 2017. (We reserve the right to extend the deadline and winner announcement if necessary.)
For specifics:
http://www.portyonderpress.com/2017-ten-debut-authors-only-edition.html
---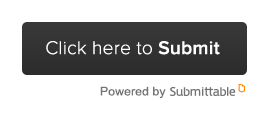 ---
A few samples from our second issue (2016) can be found
here
. Ordering portal is directly below.
---
---
---

​A few sample stories from our first issue can be found here.
To purchase our inaugural Summer 2015 issue:
SOLD OUT
---
The Eastern Iowa Review is an extension of Port Yonder Press LLC.

Visit us at Poets & Writers.
---
The Eastern Iowa Review is not funded by any organization and therefore appreciates your support via the purchase of our annual journal or even a small donation as you are able.