Remember, good spaces happen everywhere.
---
NEW for our 2017 issue: The EIR Longform Lyric Essay Prize. No reading fee. Other details are still being hashed out, but currently we're looking at 3000 - 10,000 words for length, a $350 prize and two copies of the issue for the grand prize winner. Several honorable mentions may also be chosen; they will receive two copies of the issue along with a small $20 honorarium.
Since there is no reading fee, we also reserve the right not to award a final prize if we deem submissions not in keeping with our general vision of strong lyricism, smart writing, and family-friendly content.
We will also accept shorter form lyric essays of 500 to 2999 words. No reading fee. Accepted authors will receive two complimentary copies of the issue which contains their work OR a small $20 honorarium.
As always, work must be smart,
lyrical
, family-friendly, and emphasize the "good spaces" even in the midst of darker elements.
Reading period: October 1, 2016 through March 31, 2017.
We are now accepting reader-interns. Submit an application
here
.
---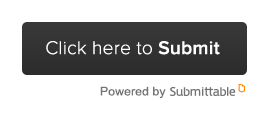 ---
A few samples from our second issue (2016) can be found
here
. Ordering portal is directly below.
---
---
Very few copies remaining of Issue 2 from our first printing. If we go to a second printing, please be aware that this will add 2 - 4 weeks to the shipping time.
---

​A few sample stories from our first issue can be found here.
To purchase our inaugural Summer 2015 issue:
SOLD OUT
---
The Eastern Iowa Review is an extension of Port Yonder Press LLC.

Visit us at Poets & Writers.
---
The Eastern Iowa Review is not funded by any organization and therefore appreciates your support via the purchase of our annual journal or even a small donation as you are able.