Remember, good spaces happen everywhere.
---
NEW for our 2017 issue:

Shorter lyric, hybrid, experimental essays - 500 to 1999 words. (Monetary payment or copies)
Longform lyric essays - 2000 to 10,000 words. (One grand prize award + copies; possible honorable mention)
The single best piece of literary fiction in numerous genres that we receive - 500 to 5000 words. (Monetary payment + copies)
Details:
The EIR Longform Lyric Essay Award. No reading fee. 2000 - 10,000 words. $250 grand prize and three copies of the issue. One honorable mention may also be chosen; the author will receive three copies of the issue along with a $50 honorarium. In the off-chance that none of the submissions fit our unique aesthetic, we'll roll over the prize money to next year's award. Enter as many times as you wish, but only submit new material once you've heard back from us. No reading fee. NOTE: Longforms may be a compilation, but we do want new material included, and be sure to mention where previously published excerpts first appeared.
We will also accept shorter form lyric essays of 500 to 1999 words. No reading fee. Accepted authors will receive three complimentary copies of the issue which contains their work OR a $25 honorarium. No reading fee.
As always, work must be smart, lyrical, family-friendly, and emphasize the "good spaces" even in the midst of darker elements. Though the lyric essay is what we want, what we'll likely choose first, we'll also look at your long prose poem of at least 500 words, your piece of creative nonfiction of 500 to 1999 words, your hybrid or experimental work of 500 to 1999 words. No poetry this issue. No reading fee.
One Odd Story - not necessarily odd in content but by virtue of the fact that it will be the only piece of fiction in a nonfiction journal. That is, we want to publish a singular piece of fiction in any genre as long as it's literary in style and family-friendly. Literary fantasy, literary science fiction, literary historical, literary mystery or thriller (no horror, please), literary contemporary fiction, etc. No erotica or horror. 500 to 5000 words. Accepted author will receive a $50 honorarium plus 2 copies of the issue. No reading fee.
Reading period: October 1, 2016 through March 31, 2017. Please give us several months, and up to six months, to review and respond to your submission, though generally we hope to reply within a month.

Submittable link (coming October 1)
---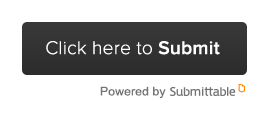 ---
A few samples from our second issue (2016) can be found
here
. Ordering portal is directly below.
---
---
---

​A few sample stories from our first issue can be found here.
To purchase our inaugural Summer 2015 issue:
SOLD OUT
---
The Eastern Iowa Review is an extension of Port Yonder Press LLC.

Visit us at Poets & Writers.
---
The Eastern Iowa Review is not funded by any organization and therefore appreciates your support via the purchase of our annual journal or even a small donation as you are able.