ISSUE 5

OPENS JULY 1, 2017
"If you don't have hope, what's the point of living?" Hershel on
The Walking Dead
While we'll look at generic topics, we'd especially like to focus in on the theme of The SmartApocalypse: Intelligent Stories of a Real End Time.
This ​will be an online-only issue.
Submissions will open July 1st and remain open until the end of September.
Stories must be family-friendly, but that doesn't mean they should be child-soft.
Remember to always send us your very best! And it might help to know that we enjoy short, pithy, language-driven work that makes sense. Exceptional stories will be considered for our 2018 "Best Of" anthology.
​Other Thoughts:
If addressing a post-apocalyptic scenario, be as realistic and grim as you need to be but do remember your audience. Clean humor and
hope
is very much welcome. Also, excessive violence will be frowned upon if we deem it gratuitous; instead, paint pictures as urgent as those we see in popular shows like The Walking Dead, Revolution, Falling Skies & Survivors - a few favorites; in books, consider
The Road
. Please address any or all of these elements: geographical, cultural, biological, relational, etc. The thing that makes the aforementioned shows/book compelling is the relationships. Talk about your bunker or special hideaway, your rations, your medical concerns, your personal doomsday checklist, your weapons, the sky, the state of the roads, whatever you can dream up about an apocalyptic or post-apocalyptic scenario. Religious references welcome (because we believe people will be searching for something during that time), but no preaching, please, and no Bible-banging. Zombies? If you can make them believable. Pets? Fear? Roving bands? Glimpses of hope? Sure, with depth. What about climate change or the extinction of the pollinators? GMO seeds & chemical abuse. Rising cancer rates. Antibiotic resistance. Or maybe go the other way and show us how you'll be part of the solution, if indeed a solution might exist. Surprise us!
Don't name political entities, but you can surely address current and future political decisions, environmental happenings ("When the US pulled out of the Paris Climate Agreement in 2017 ..."). Get creative. Address cultural factors. Bring in news and future news. Let's see depth of inquiry.
​
We are craving the unique, the wild, and the unexpected.
​Flash prose up to 1000 words, or longer pieces up to 10,000 words.
Any writing style: literary, genre, lyric, etc.
No line limit on poetry. Check out the
wikiHow link
. Or
this primer
at Deviant Art for suggestions on the apocalyptic theme.
We're also looking for cover art & possibly a few photos. All work must embody an apocalyptic feel.
A type of nonfiction article we might consider:
U. S. News: Apocalypse How
. Or try Alan Weisman's
The World Without Us
.
For the time being, we're setting a limit of online pieces for this issue to a combined total of 10: fiction, poetry, nonfiction, and we'll be looking for the best, most polished, engaging, and realistic pieces that come in. We would also love to receive an appropriate cover painting or drawing to use online. Pay is a good credit in EIR, and one $50 Editor's Choice award to one submitter. Thank you for sending your work our way!
---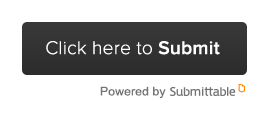 ---
​Terms of Publication
​
By submitting your work to the Eastern Iowa Review, you agree, should your work be accepted, to grant the Eastern Iowa Review exclusive print and electronic rights to your work until the time of print publication and/or the time of online publication, as well as a non-exclusive right to maintain a copy of the published work in the literary journal archives indefinitely, online included; this includes the right to republish your work in anthology form without further remuneration, if any, to you. Any subsequent publication should include the credit "originally published in the Eastern Iowa Review."

"Exclusive print and electronic rights" means that you agree not to re-publish your work elsewhere in print or online until the time of print publication, or in the case of online-only issues, until official online release. "Publish" means any public display of your work, and includes your personal website and posting to message boards. You are welcome to link to the page featuring your work instead, if sample excerpts or the complete work is featured online. Once the issue your work appears in has been published in print, you are free to republish your work in print or online. We have the right to display your work, in part or the whole, for promotional purposes online, in flyers, in anthology form, etc., in perpetuity. This includes on various online sales channels, in perpetuity.

Effective 2014, you also grant the Eastern Iowa Review the perpetual right to post an audio version (podcast) of your work on this or another site using our choice of reader.

You retain all other rights, including the right to re-publish the work in electronic or non-electronic form once the print issue has been released.

Letters to the editor(s) from any party may be published in whole or in part here or elsewhere on line. Names and other identifying information will be withheld unless the author's express permission is obtained. We welcome letters to the editor. Send to: contact@portyonderpress.com.
---
While no longer a member of CLMP, we strive to achieve a similar level of ethical standards: "...to connect writers and readers by publishing exceptional writing. We believe that intent to act ethically, clarity of guidelines, and transparency of process form the foundation of an ethical contest. To that end, we agree to 1) conduct our contests as ethically as possible and to address any unethical behavior on the part of our readers, judges, or editors; 2) to provide clear and specific contest guidelines—defining conflict of interest for all parties involved; and 3) to make the mechanics of our selection process available to the public. This Code recognizes that different contest models produce different results, but that each model can be run ethically."

Further, as is often the case with CLMP journals and presses, Eastern Iowa Review uses a blind judging system to arrive at writing acceptances and contest winners. This is how we do it:

1. We accept submissions via Submittable and use its tools to ensure that all identifying information is hidden from our readers throughout the selections process.

2. We ask entrants not to include their names or contact information within the document they upload to Submittable or its title; those who neglect this requirement will be disqualified.
​
3. Close friends, relatives, students, and former students of the readers/judges, are excluded from the submissions/contest. If any of the selected authors fall under these categories they will be disqualified, and a replacement will be chosen from among the finalists. Anyone wondering if they might be a "close friend" probably is. It seems silly to define friendship, but for our purposes, we'll call a "close friend" anyone with whom we have direct and regular correspondence (either written or verbal). And please remember that if a written work is recognizable to the judge, it will be disqualified.